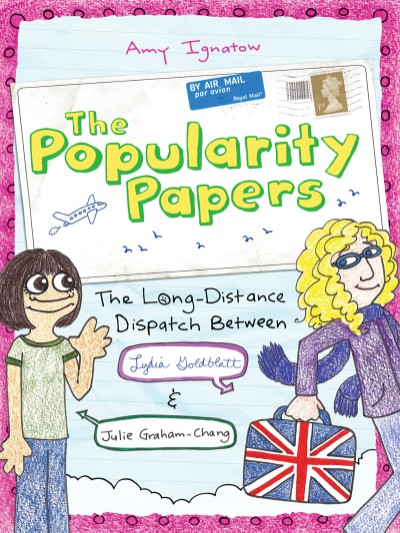 Amy Ignatow has hit it out of the ball park again with number two of her much beloved series
The Popularity Papers.
I love everything about these books! The artwork is amazing; it is so colorful and appealing. I admit that I am always inspired to go and write something in my own journal and I always wish that I could be more creative with the embellishments that I add to my own words. Of course, I also want to start knitting something right away too, but you can't read and knit at the same time! Appearance aside, I also really love how the story is presented. We have two girls with different lives, who share and learn from their personal experiences which are, in my opinion, important issues that girls at this age should be thinking about. I love how they both arrive at the right conclusions for their particular problems and that we get to read about them in such an inspirational and entertaining way. If I had daughters, I would make sure that they had the whole series to date, and of course, I would make sure they could create their own journals, and be able to knit if they wanted to as well!